Fire Rating and Acoustics
Elan is available in both non fire rated and fire rated configurations. Our fire rated panels are filled with mineral wool and have been tested to BS 476: Part 22:1987. They have fire ratings of up to 1 hour, depending on the specific panel configuration.
Accoustic enhancement is also available for Elan double skin steel partitioning. The mineral wool can also provide noise reduction capabilities of up to 36dB.
Please get in touch if you have any questions.
Elan Colour Finishes
We prepare our products to the highest quality, and all of our panels are supplied with a TGIC lead-free powder coat. This will be to an average thickness of 70 microns.
There are also non-standard and corporate colours available, as well as anti-static/electro dissipative and antimicrobial powder coatings. Please contact us to find out more.  
* RAL 9006 available at an extra cost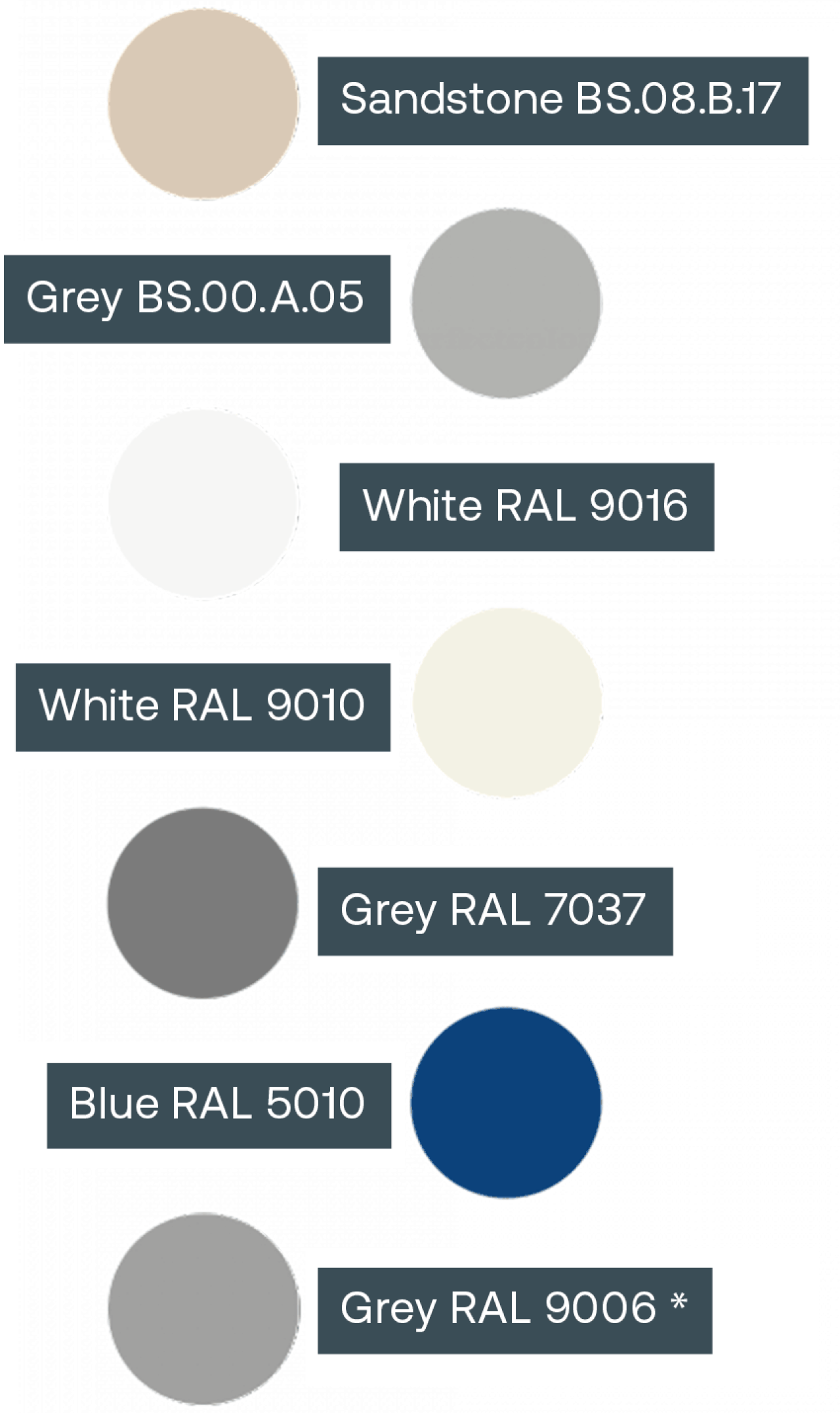 Features of Double Skin Steel Partitioning
Our Process
Starting a single skin steel partitioning project can seem like a daunting prospect so we've made the process as simple and reassuring as possible to ensure minimal impact to your existing workflows.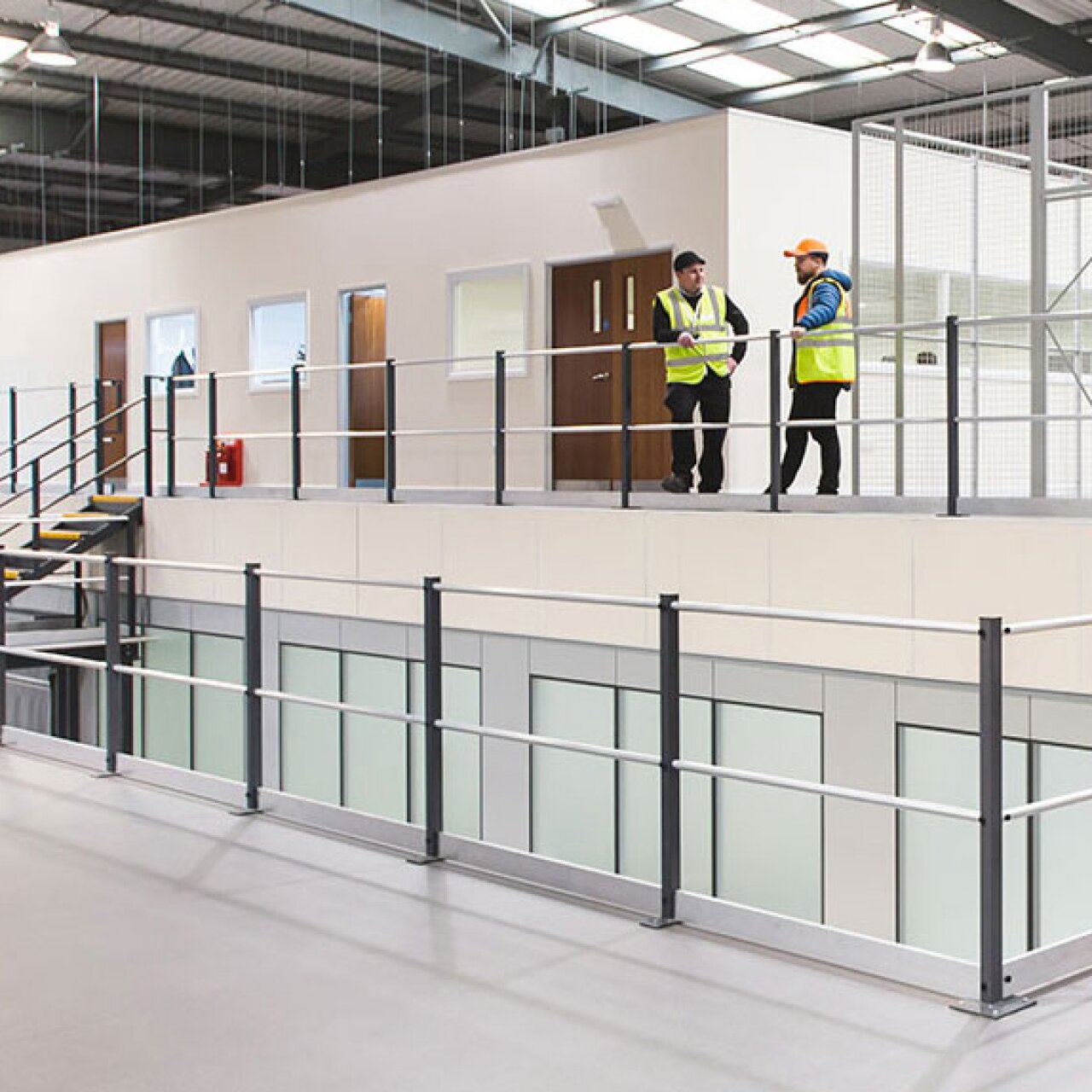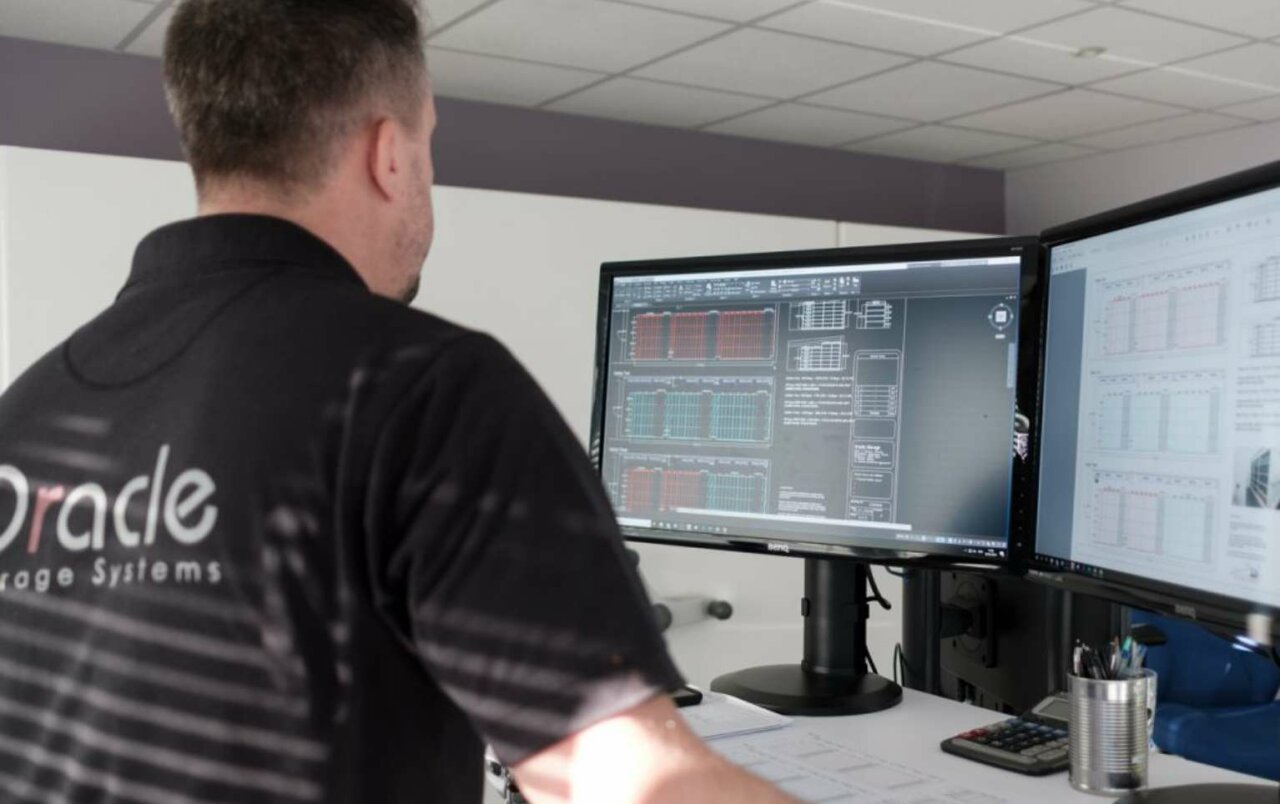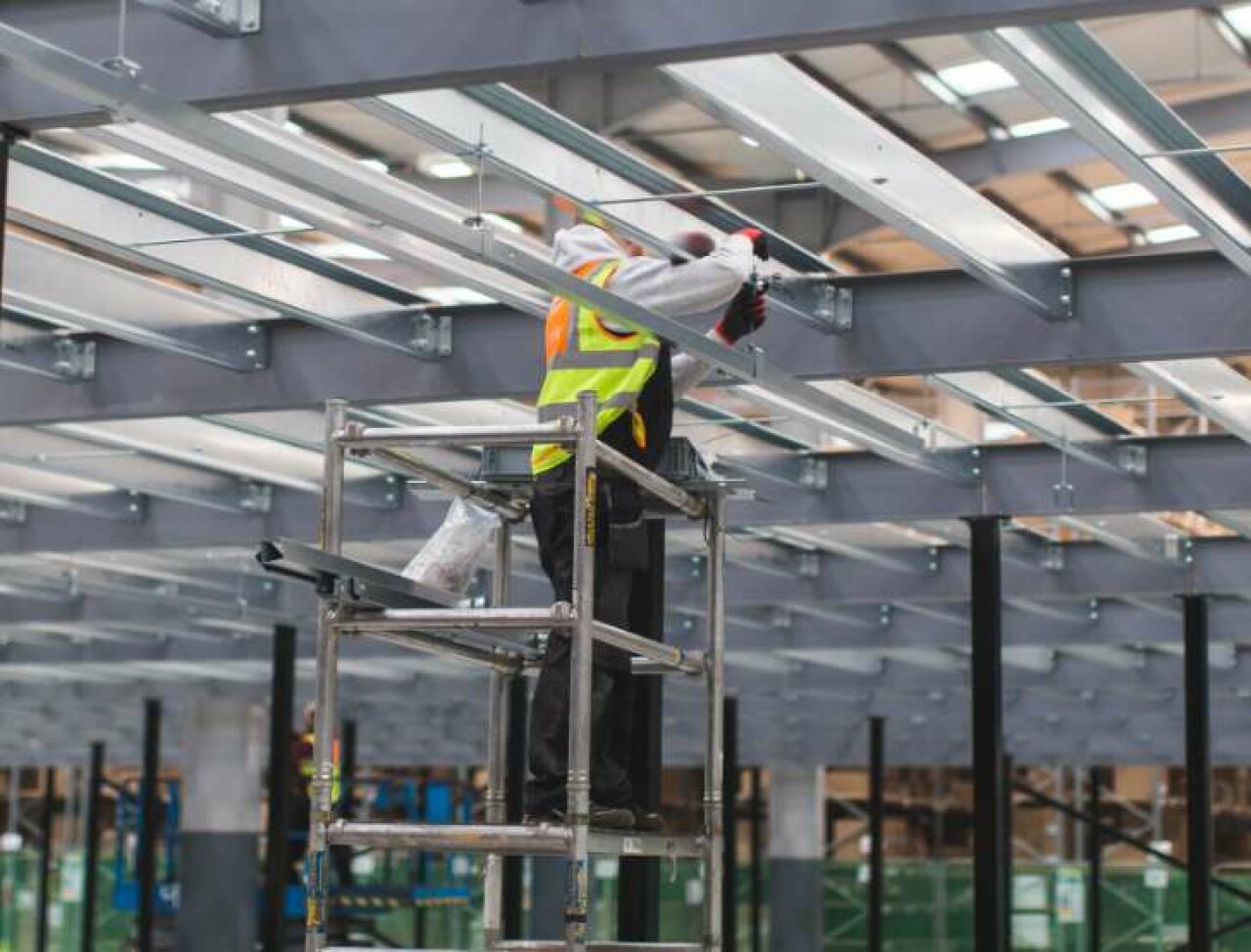 Talk to our storage experts
Our expert team are on hand and available to answer your queries weekdays until 5:30pm.